On 7 February 2016 the Fiji Islands were pounded by a tropical cyclone Winston with wind gusts of 325 km per hour and waves up to 12 meters. Entire villages and schools were destroyed and many families lost all their possessions.
Our Salesian Missions Australian Office responded with an appeal and Australian donors gave generously so that monetary aid was available immediately.
The local Salesian House of Studies in Suva was able to provide assistance to families and schools devastated by the cyclone, namely in the villages of Duranu , Nataleira of the Tailevu District, Nawainibitu Ra and Delasui Korovou.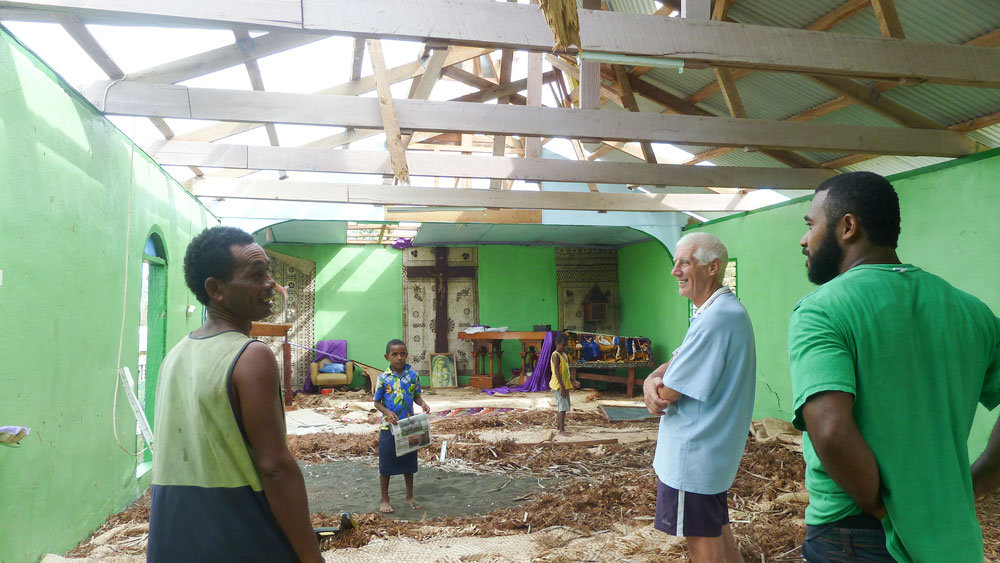 Fr Taisali Leuluai, Rector, writes:
"From Don Bosco Suva we were able to help some victims with their immediate necessities which included food, water, blankets, towels, mosquito nets, basic kitchen and dining wares.
Br Stan Rossato (an Australian Salesian) and some of the Brothers organised volunteers to help clear debris in villages where there was a great deal of destruction. Despite the difficulties and challenges of the distances to travel to these disaster areas, the relief effort continued so that a good number of people were helped.
Assistance was provided to several local schools including St John's. St Xavier's and St Vincent de Paul's. In addition some aid funds were received specifically for the purchase of building materials so that homes and schools could be made habitable again.
All beneficiaries of the ASMOAF donations are deeply touched and sincerely express their heartfelt gratitude and appreciation for the kind help given in their time of difficulties and sadness."